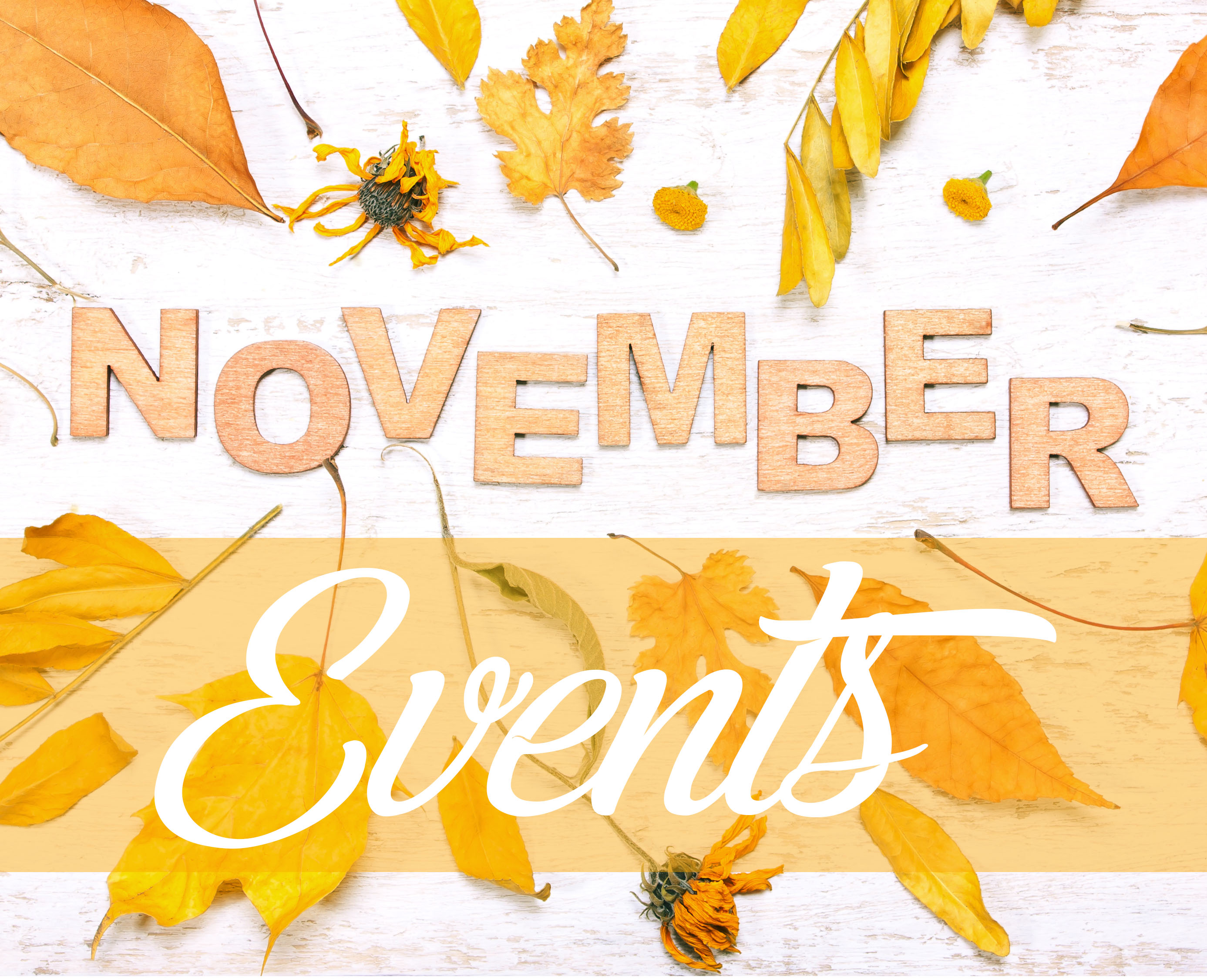 Everything moves indoors in November in Chicago, but that doesn't mean there isn't plenty to do. As we turn our thermostats up and snuggle into our winter coats, we enjoy the camaraderie encouraged by fall's chilly winds at various establishments near the neighborhoods of Andersonville, Edgewater, and in the north end of Chicago.
Event at The Admiral at the Lake
Here at The Admiral at the Lake, we're putting on a free seminar about moving from 3 to 6 p.m. November 7. We've gathered together moving experts to give advice on how to sell your home, staging and interior design, helpful tips to think about when hiring a moving company and practical suggestions regarding how to work with a professional organizer.
___________________________________________
Find a new challenge to start your new life!
___________________________________________
Lights, Camera, Action!
What better way to pass a few hours than taking in a film. And although the famed Chicago International Film Festival ended in October, there are plenty more opportunities to catch a movie in the area.
Through November 5
Music Box Theatre, 3733 N. Southport Ave.
ArcLight Cinemas, Glenview
Take in new films about Israeli culture.
Through November 5
Various Chicago locations
North America's largest film festival for children not only showcases culturally diverse, nonviolent, and value-affirming new works, it offers interactive workshops for kids. This would be a great event to bond with the grandchildren!
November 4-19
AMC Rosemont 18, 9701 Bryn Mawr Ave., Rosemont
Facets Cinematheque, 1517 West Fullerton Ave.
Gallery Theatre, 1112 North Milwaukee Ave.
Society for Arts, 1112 N. Milwaukee Ave.
The world's most extensive showcase of Polish film and the largest annual Polish cultural event outside of Poland features new films by Polish filmmakers from around the world.
Thursday-Sunday, November 9-12
Lincoln Square, Wicker Park, Logan Square and other venues
Watch films with a musical connection during the day and hear live music with a film connection at night in Wicker Park and at Logan Square.
Thursday-Sunday, November 9-12
The New 400 Theater, 6746 N Sheridan Rd.
Explore humorous film genres, including feature films, short films, and student films. Come for a reception the first night.
Indulge Your Sense of Taste
Thursday, November 2, 6:30-9:30 p.m.
Choose from 5 routes near Lincoln Park and Ravenswood to sample up to 40 wines plus hors d'oeuvres.
Saturday, November 4, 5-8 p.m.
The Arts of Life, 2010 W. Carroll Ave.
Taste 20 meaty and meat-free samples of chili plus gelato and beer. Trophies are awarded for Best Spirit, People's Choice, Best Meat, Best Veggie, and Judge's Choice categories.
Holiday
Saturday, November 11 10 a.m.-4 p.m.
Japanese American Service Committee, 4427 N. Clark St.
Celebrate Kodomo Matsuri with Japanese food, classical dance, Taiko drumming, Ikebana flower arranging, Santa, and a craft sale. There's lots for the grandkids to do at this festival, including a pre-Christmas visit by Santa, so bring them along!
November 11-12
Saturday 10 a.m.-10 p.m., Sunday 10 a.m.-5 p.m.
Lycée Français de Chicago, 1929 West Wilson Ave.
Enjoy fine and decorative arts, a bistro, chef demos, food trucks, and live French music. A benefit for the school, adults are sure to enjoy the food and crafts.
November 17-December 24
Daley Plaza, 50 W. Washington St.
Experience a German tradition as part of this open-air European holiday market featuring traditional art, handmade gifts, German foods, choirs, and carolers.
Saturday, November 18
Parade, 5:30 p.m.; Fireworks, 6:55 p.m.
Magnificent Mile
Gather up the kids and grandkids for family events at Lights Festival Lane in Pioneer Court. Then, watch the Tree-Lighting Parade on Michigan Avenue from Oak Street to Wacker Drive, which starts at 5:30 p.m. Stay afterward to watch the fireworks.
November 18-19
Saturday-Sunday 10 a.m.-5 p.m.
Plumbers Hall, 1340 W. Washington
Affordable antique, vintage, and modern goods from embroidered hankies to estate jewelry, all indoors.
Sunday, November 19, 10 a.m.-5 p.m.
5051 N. Broadway
Shop for classic holiday trees, ornaments, toys, and lighting during this special vintage holiday market that also offers mid-century modern, vintage clothing, vinyl, vintage home decor, furniture, industrial and more.
Thursday, November 23 8-11 a.m.
This annual parade brings out the kid in all of us with giant balloons, floats, and marching bands that go north on State Street from Congress to Randolph. Get there early to get a good spot!
Thursday, November 23 8 a.m.
Lincoln Park, 500-5700 N. Lake Shore Drive, Irving Park and Recreation Drive
Feel good about stuffing yourself later by participating in the 5K or 8K as you raise money for the Greater Chicago Food Depository. Prizes awarded to the best-dressed Thanksgiving-themed group. Pre- and post-race activities at the Turkey Day Tailgate include corn hole, football toss, turkey bowling and more.
November 24-December 31
Mercury Theater, 3745 N Southport Ave.
This musical is based on the moving story of a 19th-century captain who risks everything to bring the Christmas spirit to the city's German immigrants. It's become a Chicago classic and a don't-miss event.
November 24–26, December 1–3, 8–23, 26–31; January 1–7, 2018 4:30–9 p.m.
Lincoln Park Zoo, 2001 North Clark Street
Celebrate the season with millions of holiday lights, ice carvings, music, carousel and train rides, food, and gift shopping (plus photos with Santa some days). This event is suitable for adults (warm spiced wine and lager) and children (crafts).
November 24-January 7, 2018 9 a.m.-5 p.m.
Lincoln Park Conservatory, 2391 N. Stockton Dr.
If you love model trains, take a walk through this winter wonderland filled with poinsettias, trees, sparkling lights, and model trains that traverse the plantings, all themed around the colors black and white.
Saturday, November 25
Registration, 7:30 a.m.; 5K start, 9 a.m.
Grant Park, S. Lakeshore Dr. north of Roosevelt
Take a jaunt through the park and alongside the lake as you work off Thanksgiving treats. But don't miss the hot, gooey cinnamon rolls at the end!
Tuesday, November 28 6:30-10 p.m.
Lincoln Park Zoo, 2001 North Clark Street
Shop from local artisans and boutiques amidst the glittering backdrop of ZooLights.
Just for Adults
Through Nov. 12, 2017
Chicago locations
This series of talks and events explores the human condition and features exciting thinkers, artists, and performers.
Friday-Sunday, November 3-5
Navy Pier, 600 E. Grand Ave.
View and purchase three-dimensional artworks that cross the boundaries of fine art, decorative art and design. The event includes a lecture series and special exhibits exploring the artworks on view and surveying new trends in the world of art.
Friday, November 17
Grand Ballroom, Navy Pier, 600 E. Grand Ave.
At this adult event with open bar, desserts and DJ music, watch this toy-and-game-inspired fashion show of haute couture.
Thursday, November 30, 6:30-10 p.m.
Lincoln Park Zoo, 2001 N. Clark St.
Head to Adults Night Out at Lincoln Park Zoo to experience unique animal chats and live entertainment.
Enjoy the Night Life
4802 N Broadway St.
Looking for a great place to listen to live music in your own neighborhood? Come enjoy live jazz—from New Orleans root rhythms to New York avant-garde at the Green Mill Cocktail Lounge.
1115 W Berwyn Ave.
Through Nov. 11—The Invisible Hand
5153 N. Ashland Ave.
Fridays-Sundays through Dec. 17—The Infinite Wrench
6057 N. Clark St.
Through Nov. 12—Choir Boy
1044 W. Bryn Mawr Ave.
Nov. 18-Dec. 18—I Saw My Neighbor on the Train and I Didn't Even Smile
1020 W. Bryn Mawr Ave.
Through Dec. 10—J.B.
170 N. Dearborn St.
Oct. 20-Nov. 19—Yasmina's Necklace
Nov. 18-Dec. 31—A Christmas Carol
Bring in the Holidays at The Admiral at the Lake
At The Admiral at the Lake, we don't have to brave Chicago's weather to enjoy entertainment, lectures, classes, art and other pursuits. However, when we do step outside our door, we have a wide selection of activities and attractions within blocks.
And we're only a 9-minute walk from the Red Line at Argyle, so Chicago's excellent transit system can take us almost anywhere. With access to the entire city and so much to enjoy in our local neighborhoods of Andersonville and Edgewater, residents of The Admiral at the Lake embrace the vibrant diversity of Chicago's north side.
Our continuing care community promotes personal independence, health and wellness for residents. If you are looking for a senior living community for yourself or a loved one, call The Admiral at the Lake at 773.433.1801 or click today to get your free information kit.