May 30, 2023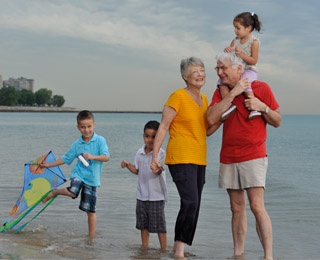 What do you think of when you think of your parent living in a senior retirement community?
Most people don't envision healthy, active seniors working toward a better tomorrow, college courses, workouts at the gym, sculpture classes, or nutritious fresh cuisine.
Older Adult Communities Have Changed
Communities for older adults have changed drastically in the past few decades. Formerly, most seniors stayed in their homes, then moved to nursing homes when they became ill. Now, older adults are finding new purpose in life and new friends in communities designed to enhance health and happiness.
"Aside from the need for independent living some baby boomers are looking for comfort and quality in an amenity rich environment…Retirement living isn't about the end stage of anything. It's about new beginnings and growth. Baby boomers and the new retirees want nothing less than the best," writes Kurt Schlabach, president and CEO of Retirement Home TV.
He adds that older adults now are looking for a solution "which provides maximum return for a limited dollar."
Amenities Add Value
Nowhere is that more obvious than in the increase in amenities offered by communities within the past 20 years.
The monthly payment for an independent living community usually includes:
All utilities, including basic cable and excluding landline phone service
One to three chef-prepared meals per day served in a restaurant-style dining room
Weekly housekeeping, including laundering of bed linens/towels
Incidental home maintenance needs (filter changes, appliance repairs, etc.)
Full calendar of activities with scheduled transportation for shopping, medical appointments, off-site trips to nearby attractions and more
Emergency systems and security features
At The Admiral at the Lake, you can add a few more amenities, such as:
Washer and dryer in every residence
Fully-equipped kitchens
Salon and spa
Garage parking
High-speed Internet
Library/resource center with computer stations
Creative arts studio
Lighthouse Lounge for resident parties and special events
Media room/theater
Fitness center
Heated indoor pool
Wellness center
Complimentary guest parking
You may not realize just how much your parent appreciates such amenities until they tell you how they can get their hair done and not have to worry about getting caught in the rain, because the salon is in the building.
And some amenities, such as the fitness classes and creative arts studio, may well spur your parent to participate in new activities and learn new skills. These increase your parent's mental and physical well-being and may add years to their life!
The Admiral at the Lake's fitness coordinator, Donna Lakinger, knows how access to new opportunities can improve people's lives. She tells the story of one resident who had never attended a fitness class. After moving to The Admiral, she attended one and hasn't stopped exercising since!
Life Enrichment, Community Enrichment
When it comes to included services and amenities, some communities provide options you may never have imagined would exist in a senior retirement community. Some do it for profit; some do it, because it's the right thing to do.
The Admiral at the Lake is part of the Kendal Corporation, a leading not-for-profit provider of retirement living communities, as well as programs and services, designed to empower older adults to achieve their full potential.
Like all Kendal communities, The Admiral at the Lake espouses Quaker values, such as:
Simplicity
Peace
Integrity
Community
Equality
This is expressed in numerous ways in the community, such as an emphasis on:
#1 Life-long learning
Resident writers, artists, professors, artisans and others conduct classes, seminars, and workshops for fellow residents. The Admiral at the Lake also brings in University of Chicago courses, as well as neighborhood meetings and expert seminars. Fitness classes include yoga, boxing and Zumba, too.
#2 Resident-led community
Like all Kendal communities, residents of The Admiral at the Lake guide the community's future. Committees include everything from budget/financial review to program/events to culinary services to volunteer opportunities to gardeners to lifelong learning to pets. Your parent is free to join any committee in which they have interest.
#3 Wellness
The Admiral has a fitness center with a full-time director, Donna Lakinger; numerous fitness classes, a heated indoor swimming pool; and a wellness center. Social and recreational programs are designed to enhance mental and physical wellness. There's even on-site short-term rehabilitation.
#4 Working for positive change
Admiral residents are activists who are passionate about their community and the world. They volunteer with Goudy School students; advocate for the homeless and disenfranchised; donate their time money, and effort to numerous community causes; and are politically active.
Life-long Life Enrichment
Life enrichment is a lifelong activity. Just because your parent is getting older doesn't mean they can't be independent. The Admiral at the Lake's goal is to do everything possible to ensure your parent is a vibrant, contributing member of society. That's why our motto is "Transforming the experience of aging…"
To find out more about how our activities, classes, residents, and architectural design support your parent's independence and happiness, contact us for a no-obligation brochure or tour.