March 24, 2022 —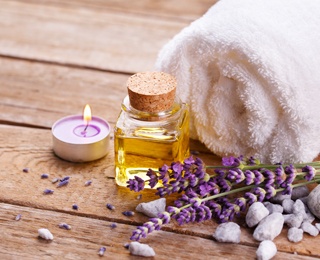 Therapeutic massage is becoming more and more popular. As Baby Boomers grow older, we are adopting it in greater numbers.
Older people are sometimes reluctant to try therapeutic massage. Some massage therapists say there are two factors involved. The first is that many older people consider it sinful or decadent to spend money on something that feels so good. The second is that older people may not feel comfortable disrobing.
Have you tried functional fitness?
Massage, however, has been used for millennia to increase circulation and function and ease aches.
History of Massage
The Chinese wrote the first-known massage text in 2700 BCE, but it didn't become popular in the West until the early 1800s. A Swedish doctor developed the Swedish Movement System, which was the basis for the Swedish massage used widely today.
Swedish and Shiatsu massage are the two types most commonly practiced therapeutically today.
Massage Helps Everyone
Scientific studies have shown therapeutic massage helpful in treating:
Anxiety
Digestive disorders
Fibromyalgia
Headaches
Stress-related insomnia
Myofascial pain syndrome
Soft tissue strains or injuries
Sports injuries
Temporomandibular joint pain
Advantages of Massage for Older Adults
For older adults, massage provides help for a variety of age-related conditions and illnesses. No matter what your age, it increases circulation and may improve range of motion and posture.
Long-term (over 6 weeks) therapeutic massage increased balance and reflexes and reduced blood pressure among a group of healthy adults with an average age of 63. The study concluded that massage may prove effective in preventing falls. "Results suggest six weeks of TM (therapeutic massage) resulted in immediate and long-term improvements in stability and blood pressure in older, healthy adults," note the study authors.
Additional studies indicate that massage relieves pain associated with osteoarthritis and agitated behaviors exhibited by people with dementia.
When Should You Avoid Massage?
Massage isn't for everyone. The Mayo Clinic advises that massage is contraindicated if you have:
Bleeding disorders or take blood-thinning medication
Burns or healing wounds
A blood clot
Fractures
Severe osteoporosis
Severe deficiency of platelets in the blood
Anyone with active cancer should always consult their doctor first.
It's always wise to consult your doctor before getting a massage, especially if you have fragile skin. Most massage therapists (MTs) use gentler techniques for older patients, but inform your therapist if you feel actual pain.
What to Expect during a Massage
If you've never had a massage, it may seem intimidating, but the massage therapist will do their best to put you at ease. Your therapist should ask you about symptoms and your medical history, as well as what you expect from massage.
Inform the therapist at this time if you have lupus, diabetes, varicose veins, an old injury or any immune or circulatory disorder. Therapists use different massage techniques based on their client's physical requirements.
After you give the therapist your personal information, they will make a determination about the type of massage they intend to use. They will usually then explain why they think it's the best for you.
In most massage centers, you can select the gender of your massage therapist, although that's not always possible in a smaller town.
The massage center will offer a list of various options, such as head and neck massage, foot and hand massage, upper body massage or full-body massage. You do not have to disrobe for some of these.
You are in control so if you absolutely don't want to disrobe, you don't have to. The MT will probably inform you that you are not getting the full benefit of the treatment though.
Some massage centers will ask if you want oil. Oil does provide certain benefits to the skin, but if you're concerned about an allergic reaction, don't use it.
You don't have to talk, although you can. Some people become very emotional and will begin crying as their muscles release tension they may have carried for years. MTs are accustomed to this.
Types of Massage
The most common types of massages for older adults include:
Swedish Massage helps with joint stiffness, reduces pain, increases flexibility and function and improves circulation and relaxation.
Shiatsu Massage is similar to acupuncture, with fingers being placed on pressure points. You usually may remain clothed.
Chinese Massage blends light, soothing strokes with strong, invigorating strokes. It is said there are over 200 hand movements in traditional Chinese massage, which is based on a range of theoretical texts.
Aromatherapy Massage uses the appropriate essential oils for your choice of a stress-relieving or invigorating massage.
Thai Massage is usually performed on mat on the floor with your clothes on and resembles supported yoga postures.
Hot Stone Massage places stones in particular areas to loosen muscles.
Deep Tissue Massage works with the deeper layers of muscles and tissue and may leave you sore the next day..
Reflexology Massage applies firm pressure to certain areas to promote good health.
Sports Massage includes stretching to prevent injury in athletes, such as The Admiral at the Lake's Phil Procida.
Acupressure uses elbows and fingers to stimulate areas that correct imbalances.
Balinese Massage may utilize hot stones and aromatherapy to relax and calm.
Your health, wellness and independence are our priority at The Admiral at the Lake. We offer residents a world-class fitness facility, heated pool, and numerous classes.
Although we're officially called a continuing care retirement community, we shy away from the term senior retirement community, because we encourage an active lifestyle that isn't at all "retiring". Schedule a personal tour today to discover how you can become part of our carefree community.